| | | | |
| --- | --- | --- | --- |
| Product Information | | | |
| Product Name | Single Crystal Diamond Lower Chamfering Inner R Cutter | Brand | MSK |
| Handle Material | Tungsten Steel | Blade Material | Customized Pcd, Single Crystal Diamond, Natural Diamond, Cvd |
| Tool Nose Width | 0.1-8.0mm | Rotating Speed | 5000-100000r/Min |
| Feed | 1500-5000mm/Min Application Equipment: CNC And Other Machining Center Equipment | Processing Material | Mainly Used For High-Gloss Mirror Finishing Of Various Soft Metals, Gold, Silver, Copper, Aluminum Alloy, Zinc Alloy And Non-Metallic Materials, Acrylic, Pvc, Pc, Plastic And Other Materials |
Feature:
Imported diamonds have excellent properties such as high hardness, high wear resistance, and high finish.
The cutting edge is sharp and wear-resistant, and has a long service life.
Complete specifications, available for selection.
The handle is made of tungsten steel with strong shock resistance.
Wide range of use, applicable to a variety of industries.
Precautions
Do not touch the cutter head with your fingers or anything. Although the hardness of diamond is very high, even a slight touch will damage the cutting edge and make the cutter unusable. Because a hard particle or even dust hitting the blade at high speed is enough to damage the blade.
If there is wear during use, it can be detected through a microscope. If it is within the refurbished range, it can be regrind and reused for many times to save costs. If it exceeds the measurable wear range, the tool needs to be replaced.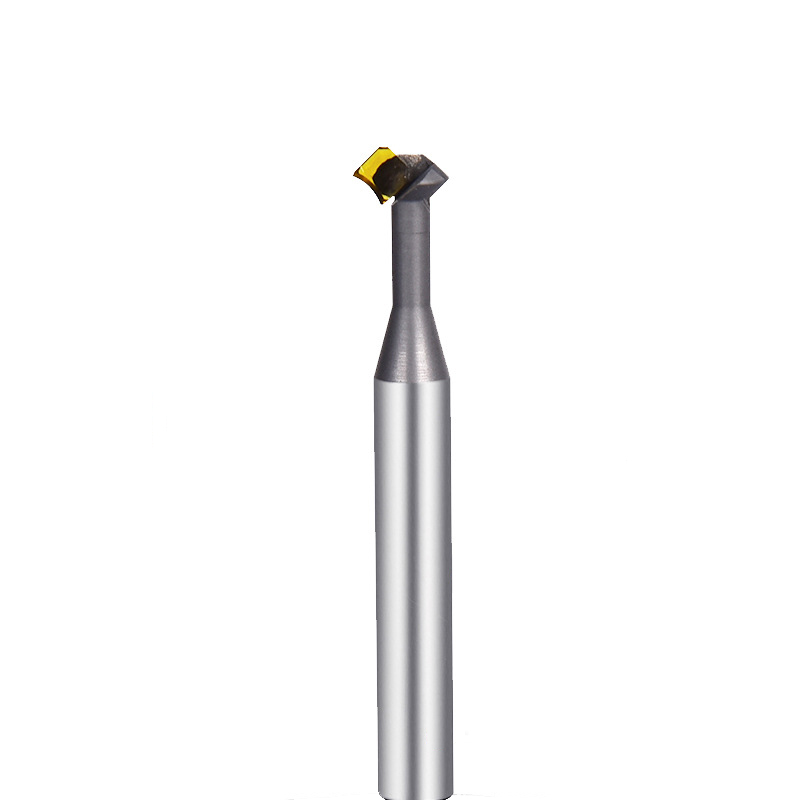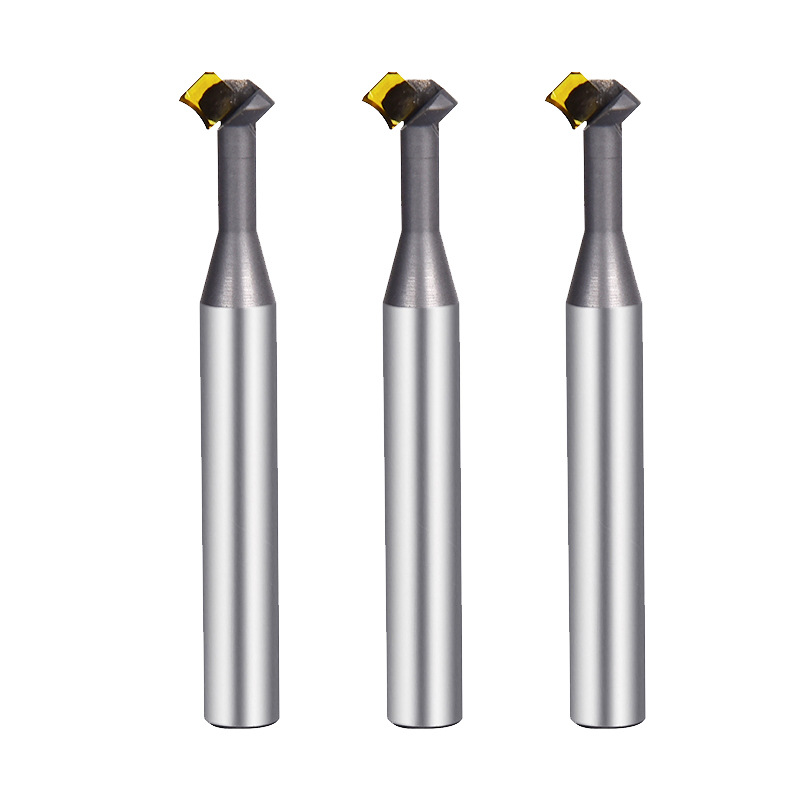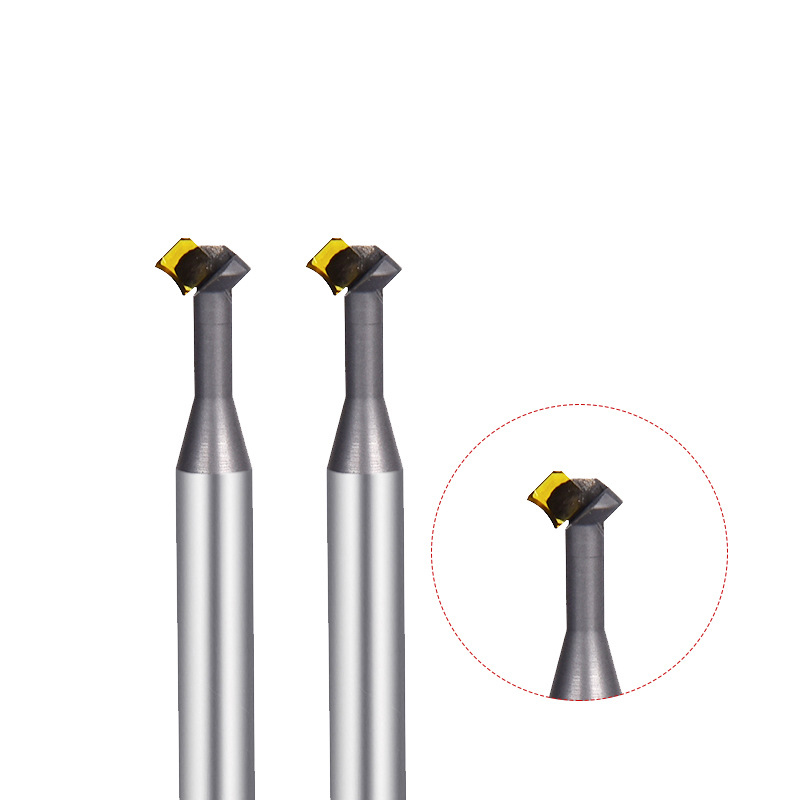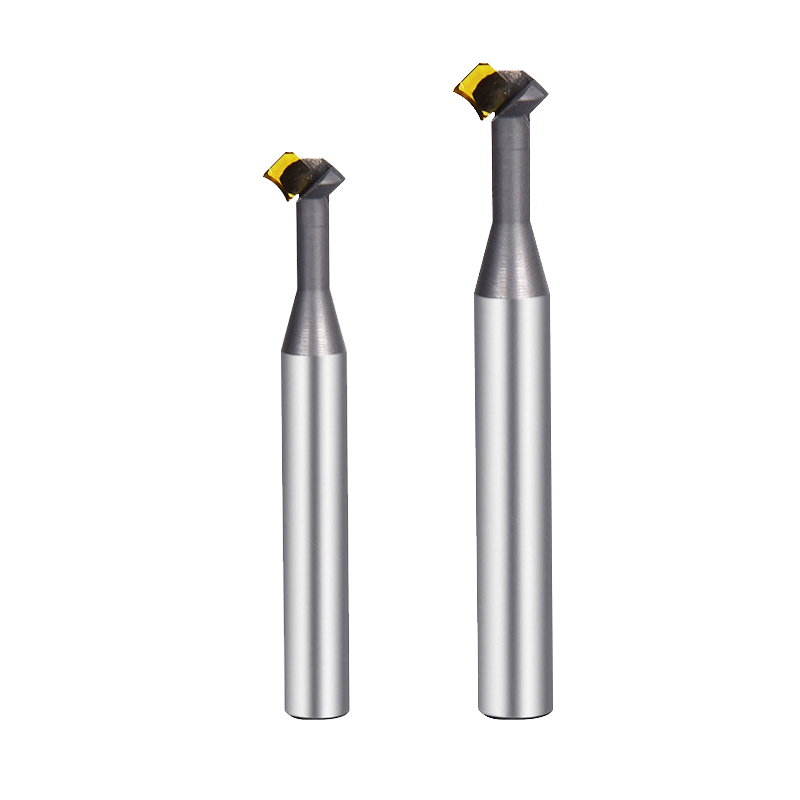 Introducing the MCD Turning Tool Mirrow Finish R Cutter – a top-quality cutting tool suitable for various industries and applications. Made with exceptional imported diamonds, it possesses superior attributes such as high hardness, wear resistance and flawless finishing capabilities.
Unlike standard cutting tools, this premium product features a sharp cutting edge that stands up against wear and damage resulting in longevity of service life. Its comprehensive range of specifications allows for easy selection based on distinct requirements while the handle composed of tungsten steel adds to its resilience enabling use in conditions involving intense pressure machining tasks.
The MCD Turning Tool Mirrow Finish R Cutter's advanced design allows adaptability to multiple purposes making it one of the most versatile tools available. Machinists across industries are constantly searching for tools that can provide reliable precision results every time they're used.
The MCD Turning Tool Mirror Finish R Cutter not only meets those expectations but exceeds them with its high performance capabilities. This cutting edge tool was developed using advanced technology and engineering methods to perform exceptionally well when working with various materials such as cast iron or non ferrous metals – all while meeting rigorous industry standards for reliability and durability in even harsh machining conditions. From turning to milling and drilling tasks – professionals trust this cutter to provide top notch performance from start to finish.
Take your machining skills up a notch and upgrade to the MCD Turning Tool Mirrow Finish R Cutter. Place your order today and experience enhanced precision in your machining work.
---
---