| | | | |
| --- | --- | --- | --- |
| Product Information | | | |
| Origin | Tianjing, China | Material | Diamond |
| Brand | MSK | Type | Side Milling Cutter |
| Handle Form | Round | Applicable Machine Tools | Lathe |
| Series | PCD Series | Processing Range | Processing Copper, Aluminum, Acrylic, Etc. |
Performance comparison of single crystal diamond series
Processed material
Processing methods
Processing method (m/min)
Feed rate (m/min)
Depth of Cut (mm)
Fluorosilicone Acrylate Soft Contact Lenses
turning
100-200
0.4
0.1-1.5
PMMA hard contact lenses
turning
100-200
0.04
0.1-1.5
Electroless Nickel (STAVAX) Brass
turning
100-800
0.003-0.01
0.005-0.001
Fly milling
50-1000
0.0005-0.003
0.0005-0.003
Oxygen-free copper
turning
200-880
0.05
0.1
Aluminum, aluminum alloy
turning
100-500
0.05-0.5
0.02-0.2
milling
100-500
0.1-0.5
0.02-0.2
gold jewellery
turning
1000
–
–
Feature:
High hardness, no knife marks. Strong stability, improve processing efficiency.
Tungsten steel blade, the surface is frosted with advanced grinding technology, with higher precision and higher temperature resistance.
High hardness diamond is used as the raw material of the cutter head, which is sharp and durable, and has a long service life.
Flat bottom design, smooth cutting. The high-precision flat bottom has high concentricity, and the engraving is more three-dimensional.
Tungsten steel handle, better stability.
Precautions
Do not touch the cutter head with your fingers or anything. Although the hardness of diamond is very high, even a slight touch will damage the cutting edge and make the cutter unusable. Because a hard particle or even dust hitting the blade at high speed is enough to damage the blade.
If there is wear during use, it can be detected by microscope. If it is within the scope of grinding, it can be re-ground and reused for many times to save costs. If it exceeds the range of measurable wear, the tool needs to be replaced.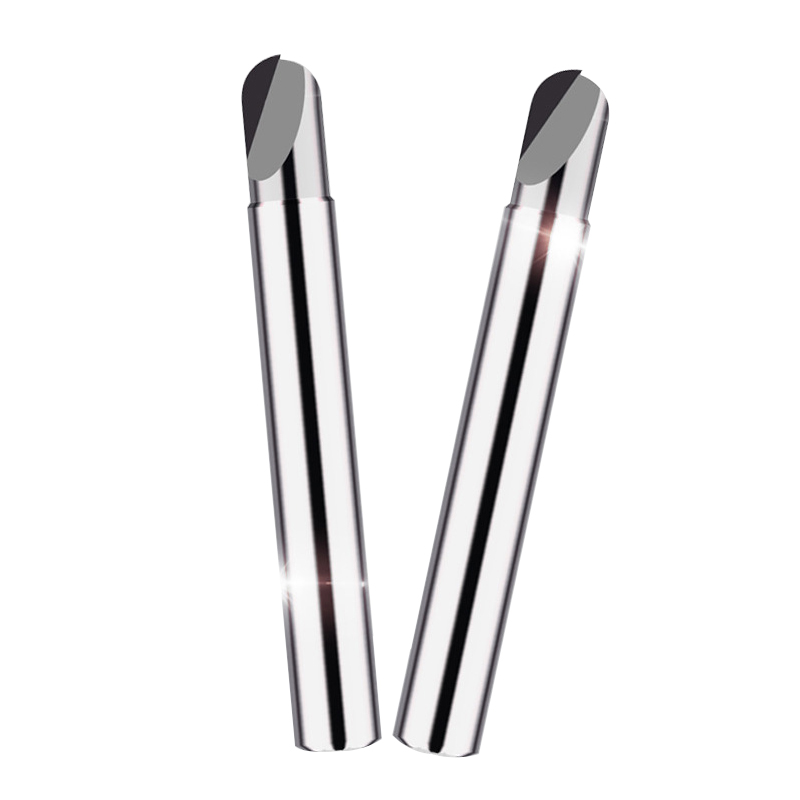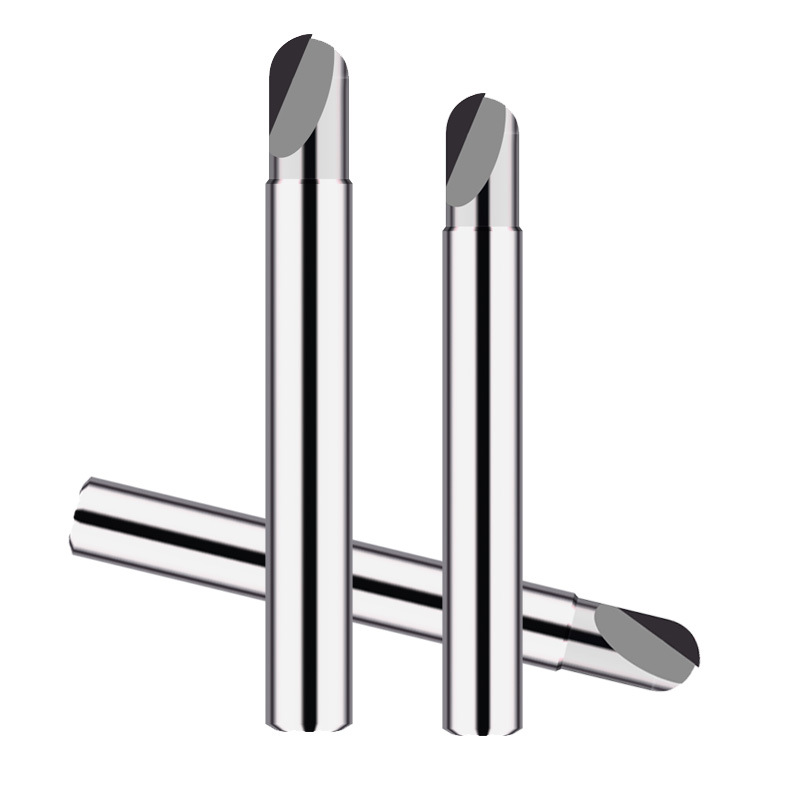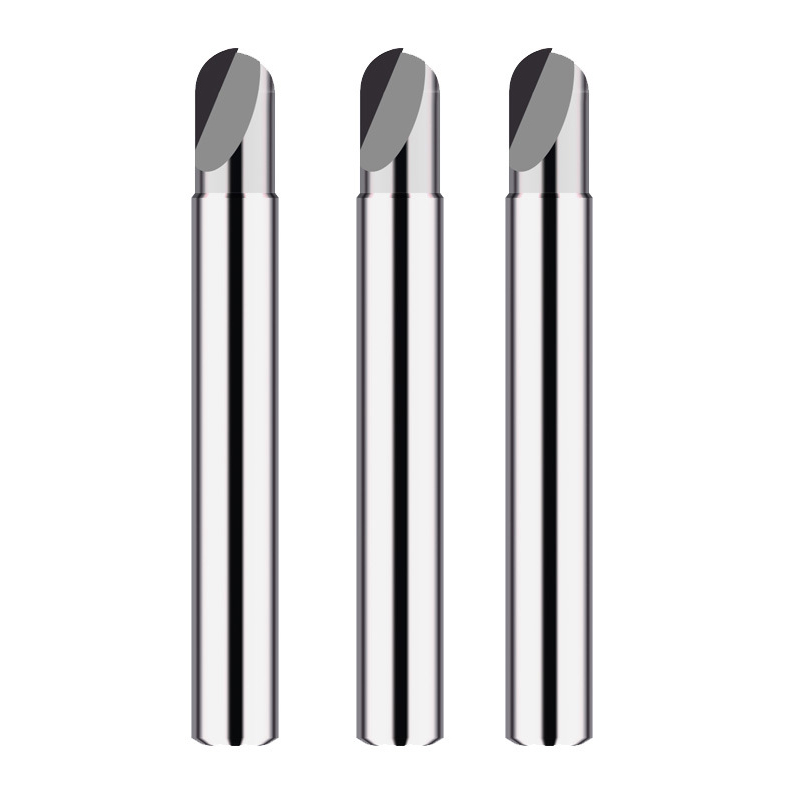 ---
---