| | | | |
| --- | --- | --- | --- |
| Product Information | | | |
| Origin | Tianjing, China | Cutting Edge Form | Straight Edge |
| Brand | MSK | Material | Single Crystal Diamond |
| Chamfer Angle | 30°-180° | Type | Angle Milling Cutter |
| Minimum Cutting Diameter At The Center (mm) | 0.5 | Number Of Slots | 1 |
| Contour radius (mm) | R0.2-R6 | Blade Length | 1mm-10mm (mm) |
| Cutting Diameter (mm) | 0.5mm-50mm | Blade Diameter | 1mm-10mm (mm) |
| Maximum Depth Of Cut | 200mm | Shank Diameter | 4mm6mm8mm10mm12mm16mm20mm(mm) |
| Number Of Effective Cutting Edges Around | 4F | Full Length | 50 (mm) |
| Handle Form | Diameter – Step | Applicable Machine Tools | High-Gloss Machine, CNC, Engraving Machine |
| Shank Diameter (mm) | 4,6,8,10,12,14,16,20, | Processing Range | 3c Electronic Products, Aluminum, Copper, Acrylic |
| Useful Length (mm) | 1mm-10mm | Specifications (Diameter*Full Length) | 6D*50L (mm) |
| Series | Chamfering Cutter | Maximum Cutting Diameter (mm) | 10MM |

Feature:
Diamond chamfering knife, imported diamonds. The cutting edge is sharp, the chip removal is smooth, and the cutting is stable.
Tungsten steel body, high finish and improved hardness.
The technology is upgraded and durable. High wear resistance, no polishing.
Detail:
Sharp single-edged, diamond high-gloss chamfering knife, smooth cutting.
The handle diameter adopts imported tungsten steel base material, which has higher wear resistance and strength.
High-precision flat bottom with high concentricity, more three-dimensional carving. Sharp, no gravel, no knife marks.
International standard size, rounded outline, accurate and worry-free use.
Precautions:
Do not touch the cutter head with your fingers or any objects. Although the hardness of diamond is very high, even a slight touch will damage the cutting edge and make the cutter unusable. Because a hard particle or even dust hitting the blade at high speed is enough to damage the blade.
If there is wear during use, it can be detected through a microscope. If it is within the grinding range, it can be repeatedly ground and reused to save costs. If it exceeds the measurable wear range, the tool needs to be replaced.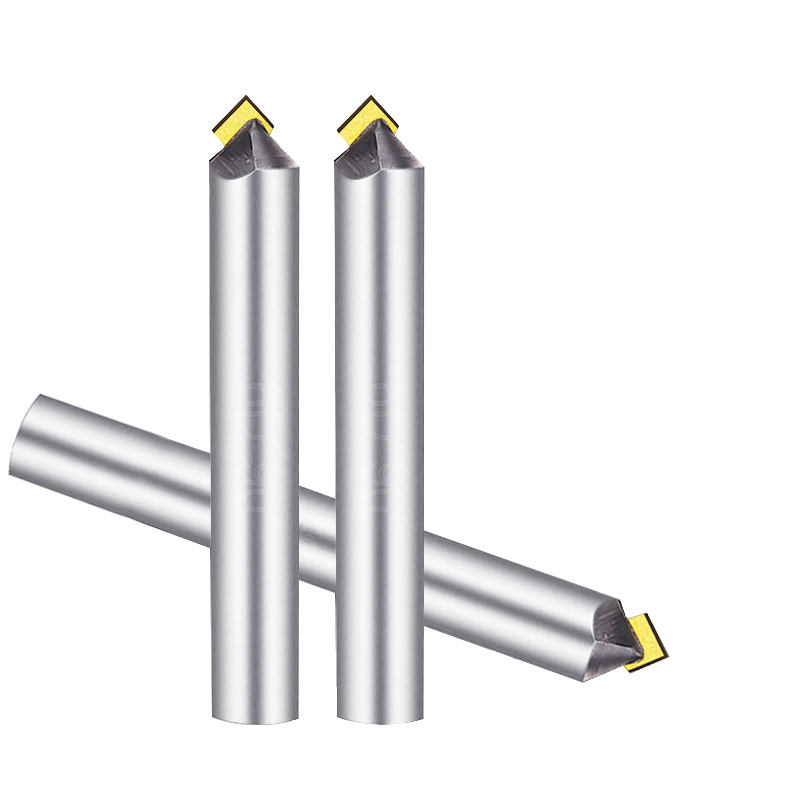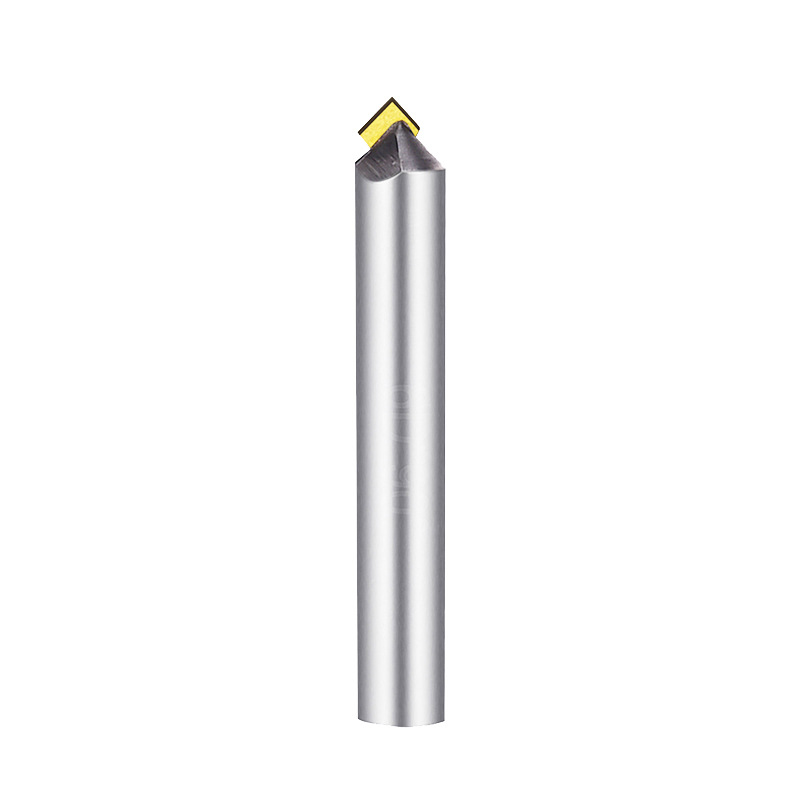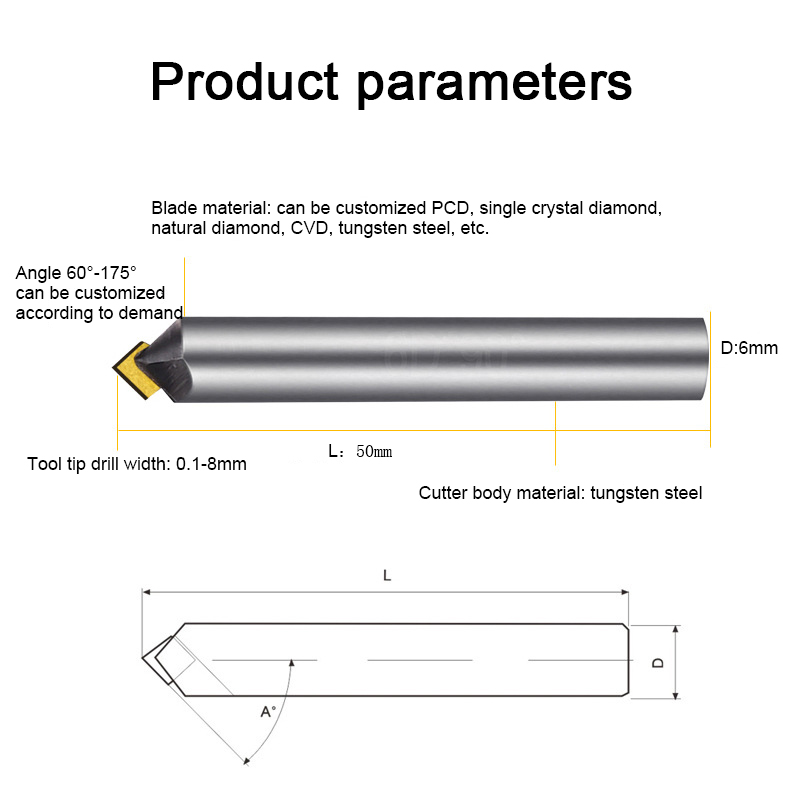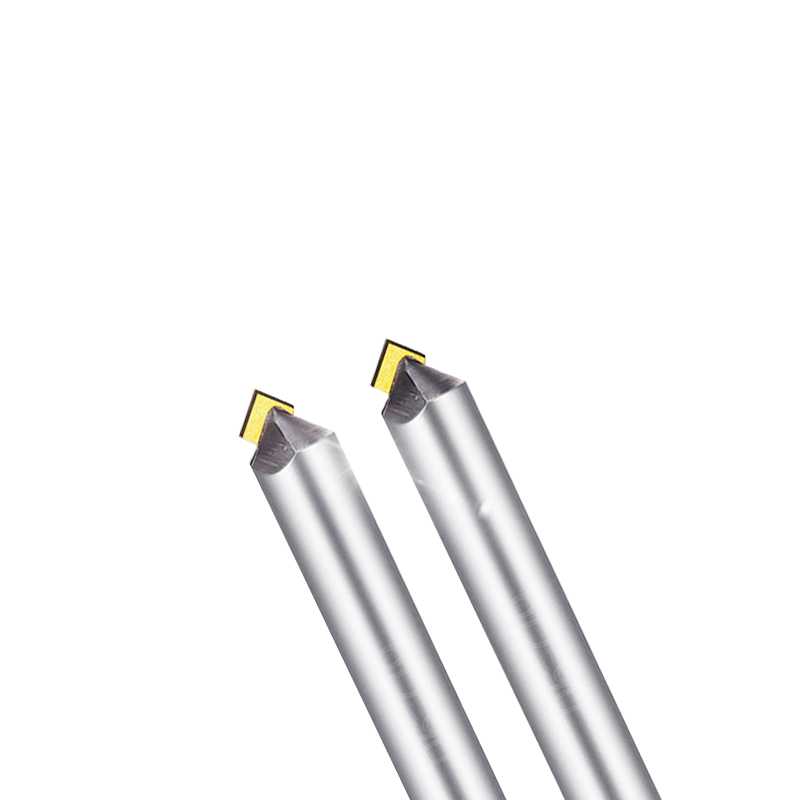 The ultimate lathe bits tool has arrived – introducing the Diamond Chamfering Knife! Specially designed using imported diamonds to guarantee razor-sharp cutting edges plus smooth chip removal ensuring exceptional stability during cutting tasks while providing superior finish quality due to its tungsten steel body that improves hardness over time resulting in unmatched durability. Our innovative upgrade technology translates into exceptional wear resistance capabilities that eliminate any need for polishing; this feature makes it ideal whether you're a professional craftsman or an avid DIY enthusiast seeking top-grade results from your projects! With its versatility across multiple applications – woodworking, metalworking or just about anything else – those who seek perfection will find our MCD high gloss chamfer tool dependable every time. The Diamond Chamfering Knife is a must have tool in any workshop for achieving superior finishes.
This versatile knife combines precision engineering and cutting edge technology to guarantee excellent results every time. With its sharp cutting edge that ensures smooth surfaces free from rough patches along with the MCD high gloss chamfering feature that provides unparalleled accuracy when machining corner edges or decorative pieces.
Our Diamond Chamfering Knife can be used on various materials such as wood, metal or plastic which makes it perfect for every project regardless of size.
The beryllium copper handle also adds comfortability while maintaining durability hence letting users showcase their exceptional craftsmanship without any compromise in quality.
In conclusion: The Diamond Chamfering Knife is the ultimate tool for those seeking a durable investment in their workshop needs while achieving superior finishes effortlessly. It stands out with its premium quality imported diamonds coupled with the tungsten steel body and updated technologies guarantee long lasting performance surpasses all other tools in providing accurate precision you deserve! Are you a professional or DIY enthusiast?
Regardless of your skill level the Diamond Chamfering Knife is a tool that will prove to be a valuable investment. Don't hesitate any longer – elevate your machining game by ordering yours today!
---
---