| | | | |
| --- | --- | --- | --- |
| Product Information | | | |
| Origin | Tianjing, China | Whether To Coat | Uncoated |
| Brand | MSK | Unit Weight | 0.3kg |
| Tool material | Tungsten steel bar imported from Germany | Product Size | Shank Diameter: 6.0 Length: 45mm |
| Shank diameter tolerance | h6 | Processing material | Natural South African Diamonds |
| Milling Features | Both smooth surface and sharp cutting edge Chips can be discharged smoothly, reducing cutting resistance, improving machining efficiency and tool life | Product Specifications | 45°50°55° 60 90 120° |
Feature:
Sharp single-edged diamond high-gloss chamfering knife is good for cutting.
Powerful cutting, increased tool strength and rigidity, and smooth chip removal.
International standard size, rounded outline, precise and worry-free use.
Using German high-quality fine tungsten steel bar, high hardness, wear resistance, good strength and toughness, heat resistance and corrosion resistance. Increase tool life.
Suitable for aluminum chamfering, mobile phone case chamfering, acrylic, aluminum alloy, PVC, etc.
The surface has no burrs, no knife lines, and high-gloss mirror effect.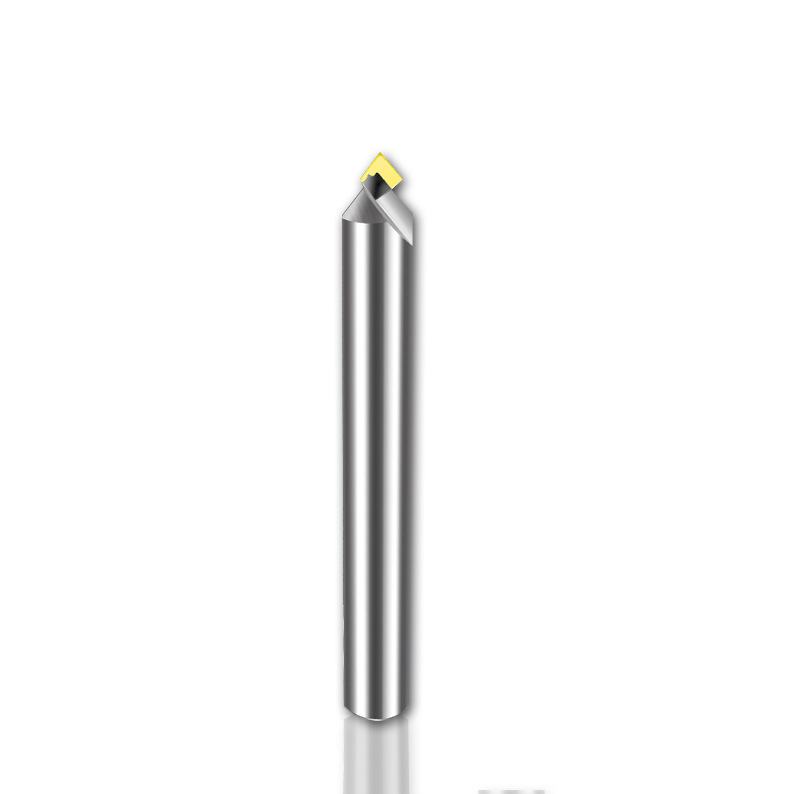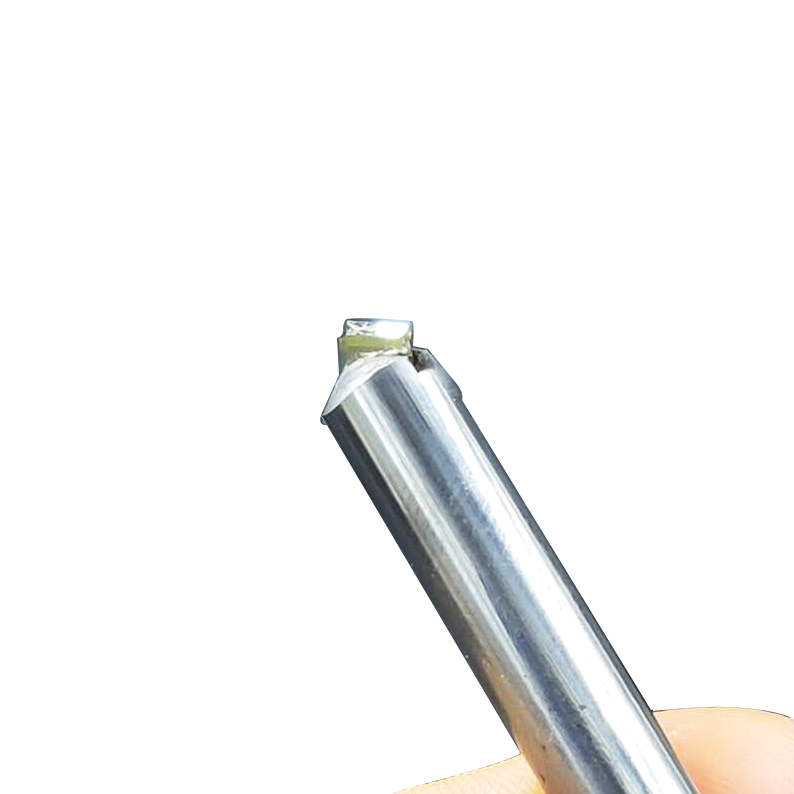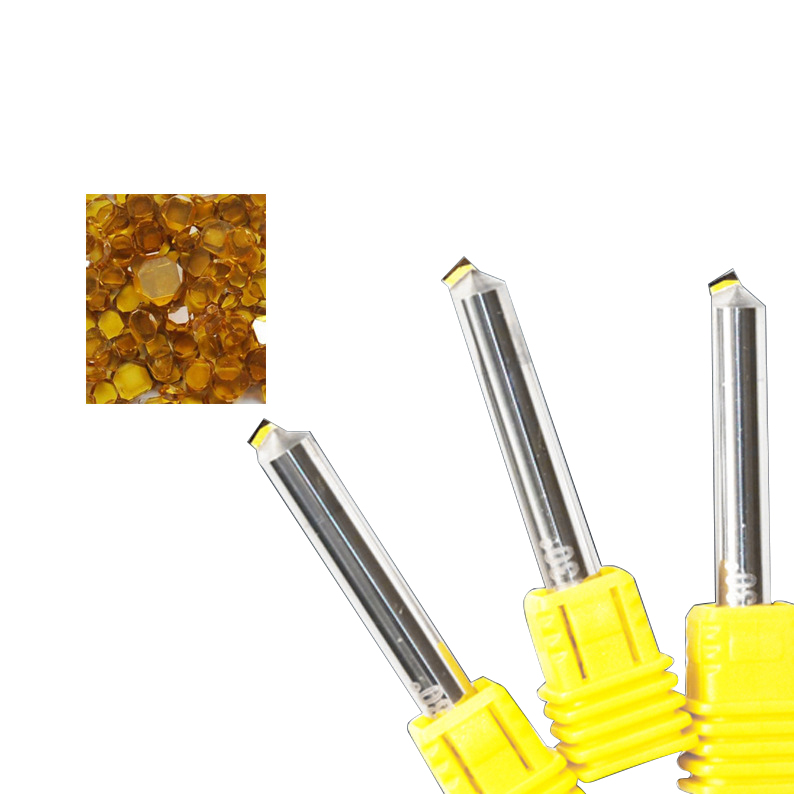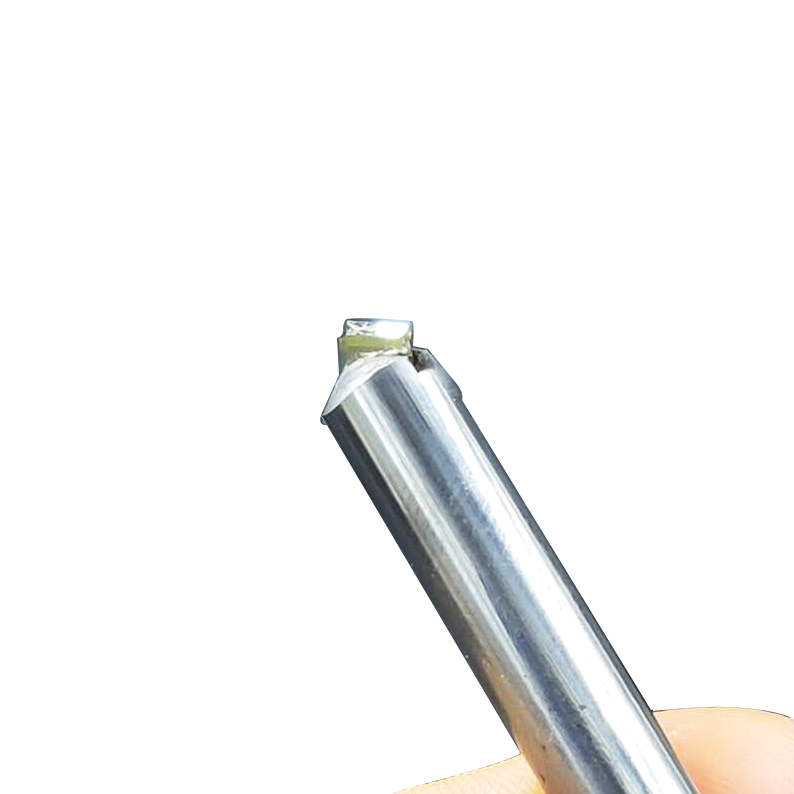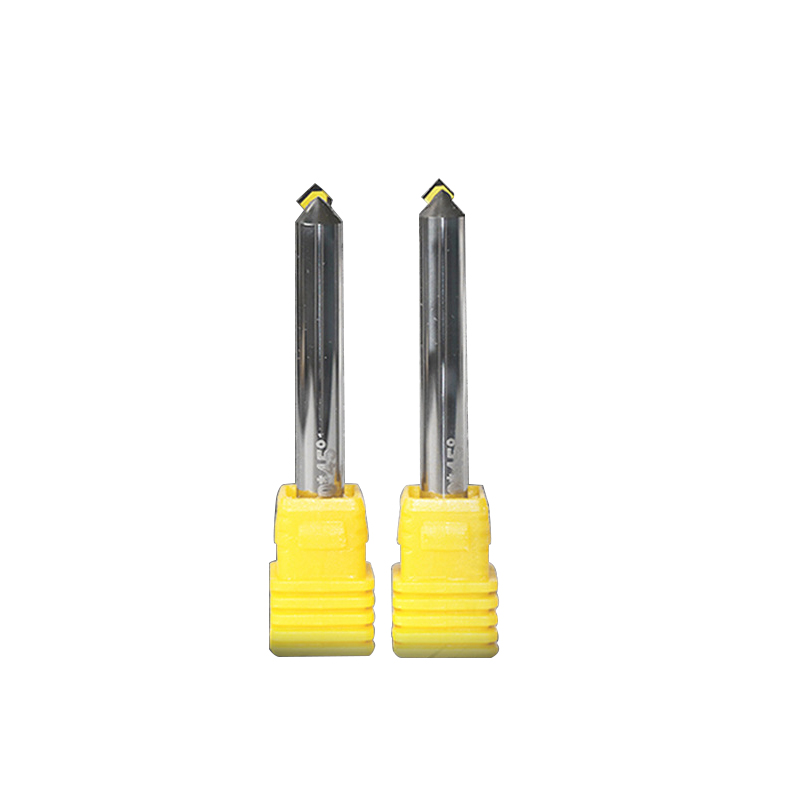 Crafted with precision in mind the Sharp Single Edged Diamond High Gloss Chamfering Knife is a reliable cutting tool that promises powerful results for industrial, commercial, or DIY projects. Its remarkable ability to make clean cuts stems from its powerful cutting capabilities as well as increased tool strength and rigidity – not to mention smooth chip removal!
Designed in standard international size to guarantee worry free operation with a rounded outline ensuring accurate use; this knife can easily slice through tough materials like aluminum or mobile phone cases without any hassle.
Whether you're working on your latest DIY project or have been entrusted with a commercial job: this knife will provide you with unparalleled efficiency.
The secret behind the Sharp Single Edged Diamond High Gloss Chamfering Knifes effectiveness lies in its outstanding German made fine tungsten steel bar which possesses high hardness along with excellent wear resistance; good strength & toughness; heat & corrosion resistance; making it an ultimate choice amongst professionals. The Sharp Single Edged Diamond High Gloss Chamfering Knife promises longevity in your projects' tools by utilizing top grade steel material in its production process.
With its adaptability towards different kinds of materials like acrylics, aluminum alloys, PVCs along with other multi application benefits made readily available at your disposal – anyone can confidently work on professional or home based projects carrying out all relevant cutting requirements! Furthermore this versatile knife doubles up as an MCD Polishing Cutter for Gold Silver that guarantees seamless cuts while reducing the chances of damage. Both jewelry makers and DIYers alike can benefit from the precision, durability, and versatility that come together in one tool with the Sharp Single Edged Diamond High Gloss Chamfering Knife. Are you ready to enhance your project outcomes?
If so why wait any longer? The Sharp Single Edged Diamond High Gloss Chamfering Knife is the perfect investment for achieving optimal results.
---
Previous:
Single Crystal Diamond Polishing Cutter
---