| | | | |
| --- | --- | --- | --- |
| Product Information | | | |
| Origin | Tianjing, China | Material | Tungsten Steel |
| Brand | Msk | Type | Half Round Key Milling Cutter |
| Product Name | Single Crystal Diamond Side Edge Arc Milling Cutter | Handle Material | Tungsten Steel |
| Blade Material | Customized Pcd, Single Crystal Diamond, Natural Diamond, Cvd | Tool Nose Width | 0.1-8.0mm |
| Tool Specifications | R6*H4.0*D6*50L | Mirror Accuracy | Ra0.05 |
| Application Equipment | Cnc And Other Machining Center Equipment | Processing Material | Mainly Used For High-Gloss Mirror Finishing Of Various Soft Metals, Gold, Silver, Copper, Aluminum Alloy, Zinc Alloy And Non-Metallic Materials, Acrylic, Pvc, Pc, Plastic And Other Materials |
Feature:
Using imported high-quality materials, the finish is high.
Process upgrade, reliable quality, high quality and low price.
Sharp edge, high precision, wear-resistant and durable, high hardness.
Wide range of applications, applicable to various fields.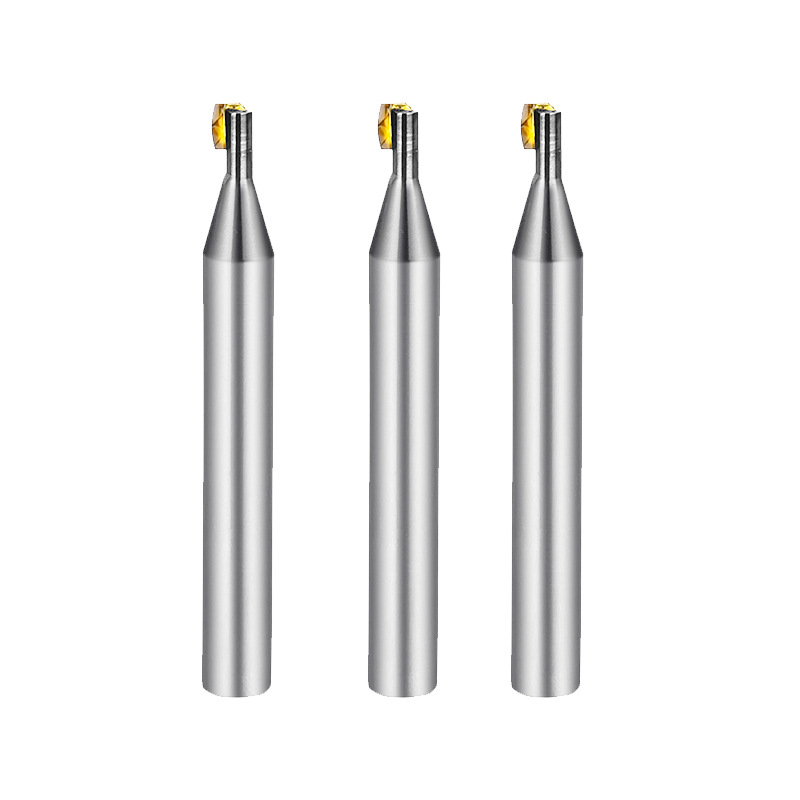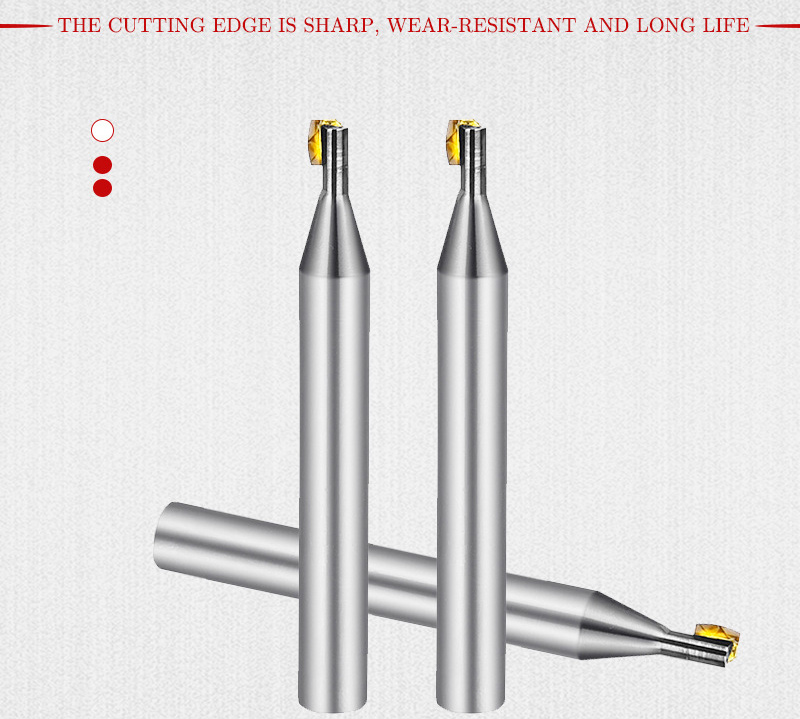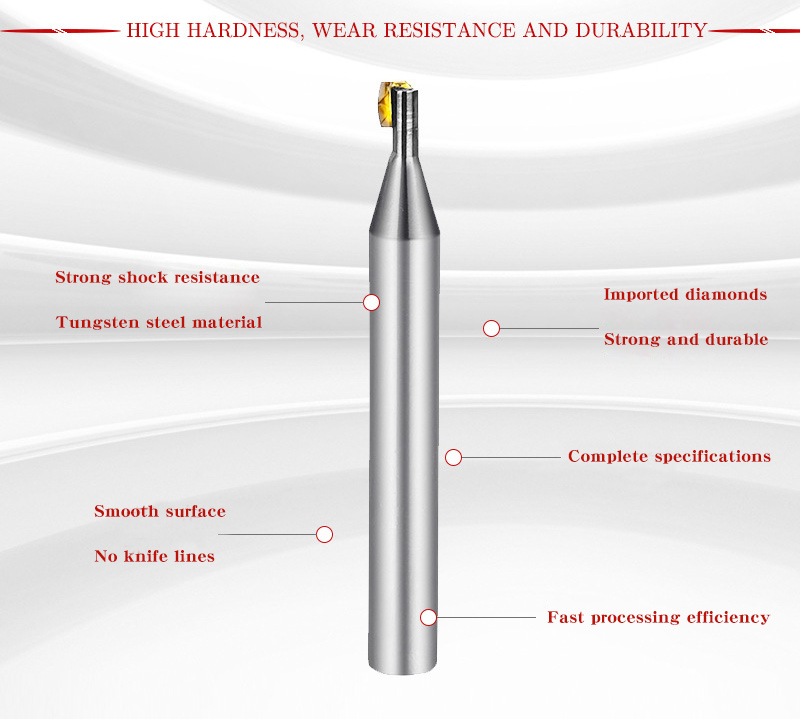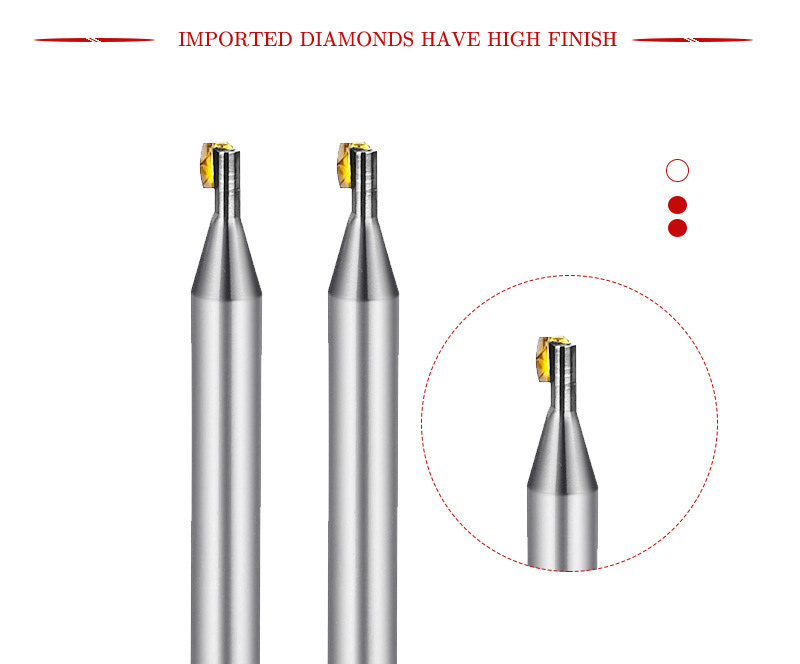 Introducing the Diamond Turning Tools Outer Jewelry R Cutter – the epitome of uncompromising quality and performance. Our meticulous selection of premium quality imported raw materials from reliable sources guarantees an optimal finish quality that outperforms other cutters in its class. Our relentless pursuit of precision and dependability has led to our latest upgrade resulting in a cutter that features remarkable durability and wear resistance while still being competitively priced.
The ultra sharp edge and high precision design make cutting tasks seem like a breeze while the exceptional hardness ensures this cutter can tackle even the most challenging materials with ease. Versatility is key here – suitable for professional jewelers, hobbyists or DIY enthusiasts this cutter can accommodate different materials such as gold, silver platinum brass copper and others without breaking the bank. Crafting intricate jewelry designs requires precision – something you can count on when using the Diamond Turning Tools Outer Jewelry R Cutter.
Its unique R shape ensures that you get smooth curved cuts perfect for handling those delicate details required for stunning jewelry creations.
The Diamond Turning Tools Outer Jewelry R Cutter stands out as an exceptional tool due to its accuracy levels which set new standards in precision cutting performance. Its innovative advanced controls guarantee perfect placement for each cut helping artisans make professional grade pieces effortlessly.
Understanding how vital quality is when it comes to choosing suitable crafting tools we leave nothing to chance at Diamond Turning Tools. We are committed to producing top of the line cutters made from the finest quality materials with unrivaled attention to detail resulting in premium quality and durable tools that last.
In conclusion the Diamond Turning Tools Outer Jewelry R Cutter is the ideal tool for jewelry makers seeking a dependable, versatile, and high performing cutting tool.
Its razor sharp edge ensures superior results while its resilient design makes it an excellent choice for tackling tough cutting jobs. For those who expect nothing but excellence from their tools look no further than the Diamond Turning Tools Outer Jewelry R Cutter.
Its unique design provides remarkable precision and shape when handling intricate cuts that demand accuracy and attention to detail. Additionally its broad range of applications makes it suitable for handling various cutting tasks with ease. If quality is essential in your workmanship and requires a dependable tool companion invest in the Diamond Turning Tools Outer Jewelry R Cutter today!
---
Previous:
MCD Turning Tool Mirrow Finish R Cutter
---