The ability to shape glass with a diamond glass cutter is an art form that can be obtained with the proper tools and approach. Whether it be mounting a stained glass window, fabricating a mosaic, or constructing an original artwork, a diamond glass cutter is the ideal tool for tackling the task. This guide will teach you how to utilize a diamond glass cutter for cutting glass.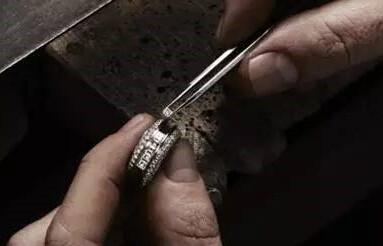 To achieve a successful cut, you'll need to have the right tools. Start off with a diamond glass cutter, ensuring it's of top quality and designated for this task specifically. Additionally, safety gear is a necessity. Goggles are crucial for shielding your eyes from any fragments which could be scattered while you work. Finally, you'll need some lubricant or oil to keep the diamond tip cool and guarantee a clean cut.
After obtaining the required materials, the first step is to readying the glass for cutting. To do this, take a soft cloth or paper towel and ensure that all dust and residue are brushed away, leaving a smooth, clean surface.
Subsequently, line up your straight edge and mark the glass with a permanent marker; that way, you'll have a firm guide for a straight cut. If you're looking to create something more intricate, you can either use a custom template or be bold and freehand it!
Once you've established the cutting line, it's time to begin the process. Position the diamond glass cutter over the glass, ensuring that the diamond wheel stays in contact with the glasses' surface and that the dashed line is accurately placed alongside it. Press down with a gentle force and roll the wheel along your guide. At regular intervals, apply a few drops of glass-cutting oil onto the line as you're rolling – it'll minimize any friction and make the cut easier to complete.
Now, it's time to take matters into your own hands. To break the glass, tap it at the indicated line with a rubber hammer or glass-breaking tool. Some strength might be required, but don't go overboard and smash the glass too hard – that could further complicate things.
To conclude your glass-cutting process, grab a pair of running pliers. Securely position them at the edge of the cut and firmly squeeze the handles until you can hear the glass break. Be sure to apply control and strength to your grip – don't put too much stiffness in it.
After successfully slicing and splitting the glass, you can finish the process by clearing away the small remnants. Wipe them away with a slightly dampened cloth or lightly brush them off. Once you've done this, perform a last clean-up pass with a dry cloth to mop up any remaining glass-cutting oil.
Crafting intricate stained glass designs, vibrant mosaics, and memorable art pieces can be a breeze with the appropriate tools and proper technique. Safety glasses should be worn for eye protection during the cutting process. Use a diamond glass cutter to mark the line where you would like to break the window. After tracing your desired design, add a few drops of oil on the marked line before breaking it apart, either with a rubber hammer or a glass breaker. With only these easy steps, you can soon create stunning pieces of art out of glass.
Crafting with glass can be a fun and rewarding experience, particularly when you have the right tools. The diamond glass cutter is an inexpensive and effective way to produce flawless, precise cuts and bring your vision to life. Nevertheless, it's important that you adhere to specific steps in order for the cut to turn out as desired.
Armed with a diamond glass cutter, a straight edge, and the glass of your choice, you can prepare to cut. Ensure the surface you're working on is flat, steady, and requires a bit of pressure. Keep a damp rag, glue, and pencil in easy reach – essential items for completing this process.

After acquiring the necessary materials, it's time to measure the glass and outline where you want the cut to be made. To do this accurately, a straight edge should be used. To avoid scratches and damage, use a pencil instead of a pen to draw a clear line marking the designated spot.
Before advancing to the glass-cutting portion, deploying the cutting tool is imperative. The diamond wheel should be affixed to the base of the cutter to enhance its performance. Furthermore, to ensure it meets the needs of your specific task, you should adjust and tighten the tool based on the thickness of the glass.
Taking the fourth step in glass-cutting, you should set the cutter at a 45-degree angle and press it firmly along the pencil line. As you move slowly and steadily, ensure that you apply consistency with your angle, as well as gradually adding more pressure with each lap.
After slicing thru the piece, you should give the glass a once-over. Everything should be in order, with a slight furrow present in the area that was snipped, confirming that the cut was successful. If not, it may be necessary to tinker with the tension of the cutter before trying again.
With the use of a rag for extra grip, carefully pull the two pieces of glass to separate the already cut piece from the rest of the glass.
Finishing off your cut is the final move. Run the glass cutter along the line of your cut a few times; this will help to give it a smooth edge and enhance its accuracy.
By using glue on the cut, you can ensure that the glass remains intact and won't split or break apart. Securing the edges in this way will provide an excellent protective barrier that will keep your glass looking perfect.
For those wishing to craft and decorate glass for projects, a diamond glass cutter is the perfect tool. To be sure that each cut comes out as intended and the final product is safe for use, take into account the following steps.
Related Product
---
Post time: 2023-08-21