For countless generations, the art of engraving has stood the test of time, from using tools such as chisels and hammers to modern day laser technology. Engraving involves cutting and shaping a medium such as metal, stone, wood, or glass into a defined pattern or image, resulting in it being decorated in a unique fashion. However, with the emergence of electric metal engraving tools, this form of artistic craft has even advanced further; now offering a suite of advantages when compared to more traditional techniques.
Electric engraving on metal surfaces delivers intricate designs more quickly than ever before. A specialized bit, held in place by a motor powered by electricity, moves with the precision of a rotating blade to either cut or etch the design. This process is ideal for producing intricate logos, patterns, and monograms. Time-savings are significant compared to manually operated tools, making electric metal engraving an efficient and versatile alternative.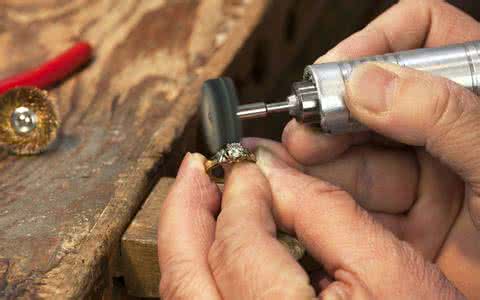 Electric metal engraving tools offer an advantage over manual techniques; they are significantly easier to use. The expertise needed for hand engraving can be daunting, with projections often nebulous. Electric tools, on the other hand, minimize skill requirements and oftentimes produce consistent outcomes, making them adaptable for users of any level.
Electric metal engraving tools can be a money-saving alternative to manual ones. Their cost is much more reasonable, and regular maintenance necessary for their durability is minimal. For someone who needs to watch their pocketbook, these tools provide an economical and practical solution.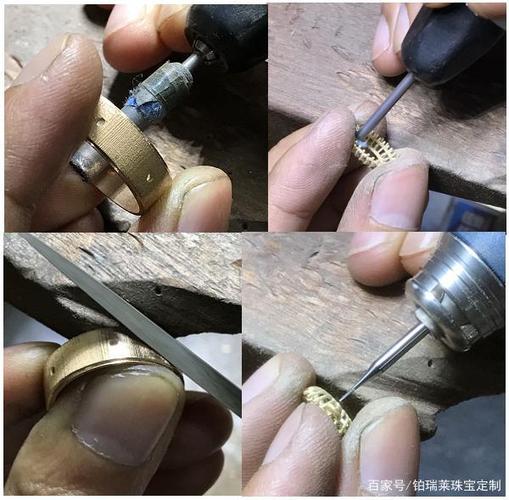 With metal engraving, precision is paramount, which is why it is of the utmost importance to carefully consider the tool for the job. To create intricate designs on metal, a rotary engraver is ideal thanks to its selection of interchangeable bits. Alternatively, an electric die grinder can yield more detailed results and is the best option for larger-scale tasks. Either way, the size and power of the tool must always be factored in when deciding which to use.
With a vast selection of electric metal engraving tools on the market, selecting the best one for your needs can be daunting. Fortunately, two of the top brands are easy to identify: Dremel and Craftsman. Dremel's reputation for delivering quality tools and accessories is unrivaled, with many of their engravers providing interchangeable bits. Conversely, Craftsman focuses on a wide array of engraving tools, including die grinders and rotary engravers.
To remain physically and mentally secure while utilizing electric metal engraving tools, safety precautions should be followed strictly. Wear protective eyewear, durable gloves and a dust mask for best protection. Also, familiarize yourself with the instructions of the tool to guarantee secure operation as well as to get the most out of it.
Ultimately, electric metal engraving tools offer an effective and economic solution for those hoping to craft intricate shapes upon metal surfaces. Their user-friendly nature vastly simplifies the process and requires minimal skill, allowing for the attainment of exquisite details that will exist perpetually.
Electric engraving tools have become a go-to for those looking to craft personalized designs on metal surfaces, an increasingly popular hobby. No expensive machinery is needed, and with the correct tool, intricate artwork can be crafted quickly and effectively. Electric engraving tools are making it easier than ever to breathe life into any metal surface.
The key to selecting the perfect electric metal engraving tool for your project hinges on zeroing in on your individual needs. Think about whether or not you require an instrument that can produce intricate designs, and if so, how big or how small must it etch? Additionally, consider the amount of power that should power the tool to ensure it'll be able to handle your job. When weighing all of these factors, you can then make an informed decision.
When deciding on an electric metal engraving tool, size is key. If the surface being engraved is wide, acquire a tool with a wider engraving area. On the other hand if the surface is more limited in size, go with a smaller engraving area. Lucky for you, many different sizes are available to purchase, just pick the one that makes sense for your project.
Picking out an engraving tool can be tricky business. For starters, you have two main categories to choose from: rotary and diamond-tipped. If your intent is to detail a large area, then diamond-tipped tools are the way to go. If intricate designs are your goal, then go with a rotary tool. On the other hand, if you're tackling a space that's broader in scope, then turning to a diamond-studded machine is probably your best option.
After considering the other requirements, determining the strength of your metal engraving tool should be your final step. There's a range of voltage options available for electric engraving devices, ranging from relatively low to intensely powerful; the higher the voltage, the stronger its capacity. According to the size of your project, it might be wise to invest in a tool of high voltage.
Let's now evaluate some of the prime electric metal engraving tools available today and weigh them against the considerations mentioned earlier.
When it comes to crafting intricate designs, the Dremel 4000-2/30 High Performance Rotary Tool is an excellent choice. With its powerful 5,000 to 35,000 RPM speed range and two-year warranty, this tool is particularly fitting for big metal surfaces. Delivering unparalleled performance amongst its competitors, this rotary tool won't let you down.
When larger surfaces require intricate engraving, the Tacklife Professional Engraver is a go-to solution. It's motor-driven power boasts a remarkable 4,000 strokes per minute, accompanied by a diamond-tipped engraving tool designed to handle the toughest metals. Outfitted with an adjustable speed ranging from 500 – 4,000 RPM and a depth control allowing users to customise their results, this profession engraver will help you create precise and intricate designs with ease.
For the small but intricate engraving jobs, the Engrave-It Pro Engraving Tool is the perfect fit. It offers variable speed of up to 30,000 RPM and a handy adjustable depth control for precision. This reliable tool also comes with an assurance of quality: a one-year warranty.
For users requiring a large engraving solution, the Dremel Engraver Kit proves an ideal choice. An ultra-forceful motor is accompanied by a diamond-tipped drilling implement and adjustable depth regulation. Furthermore, a two-year service guarantee provides peace of mind with this comprehensive engraving package.
Whether seeking an engraver for intricate detail or a tool to create simple visuals, there is certainly an electric metal engraving device made for your purpose. From rotary tools to diamond etchers, there is a broad selection of tools to help you create beautiful artistry. The right electric metal engraver gives you the capability to craft stunning illustrations with effectiveness and ease.
Related Product
---
Post time: 2023-07-06